Source : see the post of nwxan90 @ https://forums.ni.com/t5/LabVIEW-Real-Time-Idea-Exchange/Provide-a-Virtual-Machine-VM-in-which-to-run-LV-RT-systems-on/idi-p/1069833/page/2
A true NI-LinuxRT VM has come : Champagne !
(Yeah, I know, easy article. But my foot is broken)
This VM needs the keyboard and the EFI boot options enabled in the VM System parameters.
But in my case, I couldn't deal with the keyboard step, even with 3 differents kb ! 
This is an alternative way if people have the same issue.
– Installing a true LinuxRT VM with LabVIEW 2019 –
Step 1 –
Type F12 when the VM is starting -> the EFI boot screen is showing and gives you the keyboard back. Select "Continue" :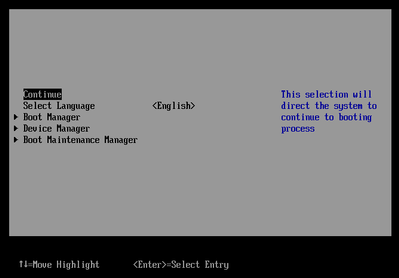 Step 2 –
At the "Verbose menu" step, type "e" to edit the grub line command like this (the restore parameter call the shadow script named "backward-migrate") :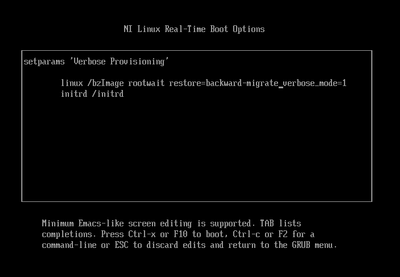 Step 3 –
Type F10 to boot, and wait the auto-install to complete.
I just don't believe we can find the Env' variables.
Even the Network Variable Engine can be deploy to the target.


Last but not least, the partitioning script has not changed much.



Enjoy, 🙂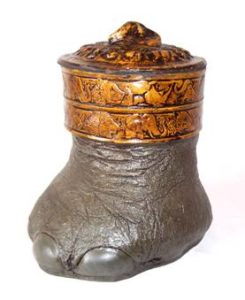 – Meanwhile, in Pasadena, with Pattes de Coings –